Owner and designer, Jacqueline Grande, earned a Bachelors of Science degree in biology at Purdue University, then worked at Salk Institute as a biological research assistant while working on her Master's in immunology in San Diego. Her career path then diverted when she developed a passion for colored gemstones which subsequently took her to many exotic mining locales around the world to individually select the finest gemstones for her business. Jacqui invested in a dredge mining operation in Sri Lanka, mining and cutting predominately sapphires and rubies and spent years abroad. She soon became known for her keen eye for quality and worked her way to the top tier of the industry. Many of her gemstones are sold to Tiffany's and other important international gem houses. "It was by no means an easy lifestyle," says Jacqui. "It is physically demanding and at times, extremely dangerous. This experience gave me a true respect and appreciation for the rarity and natural beauty of every gemstone that reaches the market."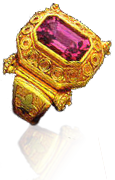 Ten years into her successful gemstone career, she began designing high carat gold and platinum fine jewelry and expanded her current company, Radiance International Fine Jewelry. She was commissioned by a design firm in Japan to create for the elite. She creates high quality, one of a kind elaborate, yet sophisticated jewelry designs. There is no doubt that Jacqui has made her mark in all aspects of the International jewelry market from mining & cutting gemstones to designing.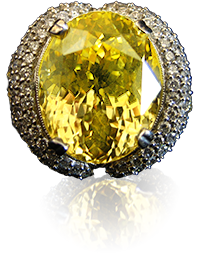 Not only is she an accomplished gemologist and jewelry designer, but is highly respected within the jewelry and gemstone industry politically lobbying and endorsing ethical trade practices. Jacqui served as US ambassador and on the Board of Directors for the International Color Gemstone Association, the most prestigious and ethical gemstone association worldwide. She is also a member of the American Gemstone Trade Association.